Why it is important to have domain in your name ?
What is a Domain Name?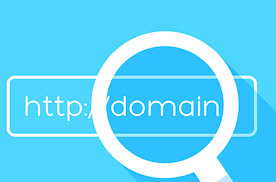 What is a Domain Name? The name of your website is your domain name. In order to access your website a domain name acts as the address where internet users can find you. Domain name also helps in finding and identifying your computer over the internet. This is because computer use IP address which are a series of numbers which turns out ti be a tedious task to remember. To overcome this issue Domain names were developed to identify entities on the internet rather than remembering IP addresses.
There can be various types of domain names with the mixture of letters and numbers with an extension such as .com, .net, etc.
A domain name needs to be registered before using it. Every domain is unique to the other i.e no two websites can have a same domain name.
Importance of a Domain Name
Credibility to your business
Owning a domain name adds to the professionalism of your business. Make sure you do not publish your website through a free web hosting site because that may lead to less familiar URL generation. To build confidence in your customers, be willing to pay for the registration of an appropriate Domain name.
Having a Domain name indicates you're forward thinking
If you own a domain name, it gives a sense of how aware you are with the emerging technologies. It also showcases your urge to be a part of the Digital Revolution. Also you start climbing upwards against your competitors.
Mobility to your Internet presence
You have the privilege to choose any name for your business. If you ever change or switch between your web hosts it lets you to keep your same domain name. Not owning a domain name will result you into taking a new URL which will not meet your expectations of building your brand with your first address.
Attraction of more visitors
The registration of your domain name that exactly matches to your business can be a key factor to draw Web Surfers with respect to search of that topic. For example if a hardware shop registers Hammers.com, he might get visitors looking for hammers on the internet.
Building your brand
If nothing, a domain name surely came increase the availability and presence of your brand. For customers to remember and return, your domain name should match our company name. Winning over customers would also become easy through word of mouth as the customers will remember your domain name and will pass it on to others.
Conclusion
In short a decent domain name will help in a long run for generating traffic to your website. Your offerings and reputation of your business would be quite professionally displayed through a domain name.
About us and this blog
We are a digital marketing company with a focus on helping our customers achieve great results across several key areas.
Request a free quote
We offer professional SEO services that help websites increase their organic search score drastically in order to compete for the highest rankings even when it comes to highly competitive keywords.
Subscribe to our newsletter!
It does not matter what business you pursue but without it's digital…