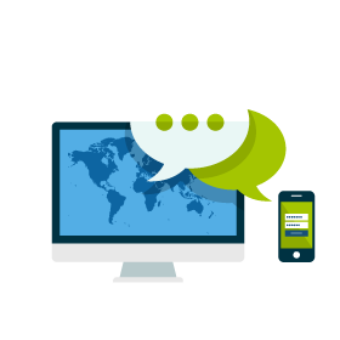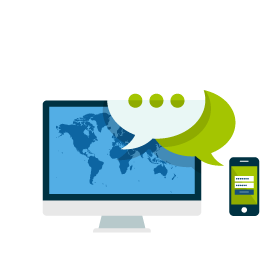 Social Media Marketing Services
An effective social strategy can help you grow your business, maintain your social presence and engage with the audience.
The concept of social media marketing basically refers to the process of quietly engaging your audiences with your product, service, or idea and promoting your business through social media channels like Facebook, Google+, Twitter, Blogs etc. These channels are powerful & cost effective and are capable of driving sizable traffic and attention to your website. Social media is an extremely useful tool to get product information, promotions, offers all ingrained in the chain of networking world. As a social media marketing company, we take care of services like…
Facebook, Google+, Twitter, LinkedIn, page creation
Plan and implement a strategy to increase likes on Facebook / increase followers on your social media channels.
Plan and implement strategy to engage your followers through contests, contests, polls on Facebook, Google+, Twitter
From one dashboard you will schedule Tweets and Facebook posts, monitor conversations, and more. When you need to prove your social ROI, quickly create and customize ready-to-present analytics reports.Now you can share your workload amongst teams, departments, or regions. Assign tasks, receive real-time notifications and have internal conversations right from the dashboard.
Social media are computer-mediated tools that allow people to create, share or exchange information, ideas, and pictures/videos in virtual communities and networks. Social media is defined as "a group of Internet-based applications that build on the ideological and technological foundations of Web 2.0, and that allow the creation and exchange of user-generated content." "Social media has been broadly defined to refer to 'the much relatively inexpensive and widely accessible electronic tools that enable anyone to publish and access information, collaborate on a common effort, or build relationships'"
We are leading Social Media marketing company, Social Media Optimization agency in Pune offering these services to clients across the city. Technology plays a vital role in the way marketing plans are being defined. It not only brings effectiveness in the marketing campaigns but also impacts costs, convenience, and control.
We will tailor Social Media Marketing methodologies particularly suitable for your brand and audience. You'll get completely bolstered and managed social projects, content writing and planning, blogger effort and video dissemination among different services that intend to pull in new clients and increase your benefit.
Our Social Media Services give you the possibility to interface and share information leading to an increase of the brand's, product's or service's awareness. The after effects of Social Media Advertising are reflected in the number of shares, likes, comments, retweets, and views. Social Media Marketing encourages user-generated content from within the most popular social media platforms such as Facebook, Twitter, Google+, Pinterest, Tumblr, LinkedIn etc.
Brand Monitoring
We can help you improve and track the reputation of your business and find out how people perceive your brand.
Social Media Contests
Facebook, Twitter or Pinterest content can increase your traffic in a short period of time. Our experts can help you determine the most suitable type of content and platform for your brand.
Social Media Management
Our team of social media experts can manage your accounts on your behalf and engage with your audience.
Setup & Custom Profile Design
We create and customize Social media profiles with quality content and aesthetics that resonates with your brand and audience.
"Every single time we made a request or decided to make a change, they would give us valuable input. They're always very interested in the business and understanding our goals.They actually listened to what we were asking for and got the scope right on the first try. Their staff works well as a team and their business culture is customer-oriented.In addition to knowing our business really well, they're a really wonderful, open company.Their overall capabilities, from design to initial research, are phenomenal.They did a fantastic job deploying the new website, working with us on design, and achieving what we were looking for.Thank you Dreams International for such a beautiful website. Would surely recommend to friends and colleagues."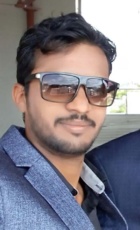 Rohit Gandhi
Managing Director
"Best Website Designer in pune. Just great all around. Easy to work with. On time. We got what we expected, if not even better. I feel like they were a good fit right from the beginning.They're very wise and logical and have a human touch to discuss ideas.I know companies that charge three, four, or five times the price, and they can't do what Dreams International did. They kept us on track, listened to us, took great notes, and shared the notes with us."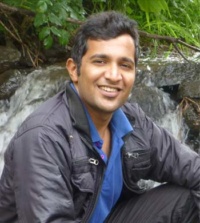 "They are the premier web development company in Pune.They make the techy details easier for us to understand. They work well with all of our teams. Dreams International is very hands-on and listens to our requests, doing their best to deliver what we want. They're easygoing, and it's pleasant to work with them. They give us great advice.I am a very picky client, but can happily say that Dreams International can get it done.We were very happy with the relationship with Dreams International. They created visibility where there was none through various promotions and initiatives."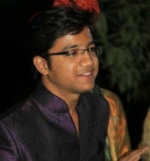 CA Nikunj Oswal
Partner at DPNP And Associates
Tell us about your project and start the transformation
Our team can help you unlock the full potential of your social media marketing, SEO and online publicity!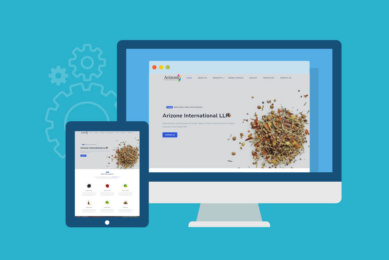 For creating this Website following Technologies were used: Photoshop, HTML, CSS, Javascript, PHP