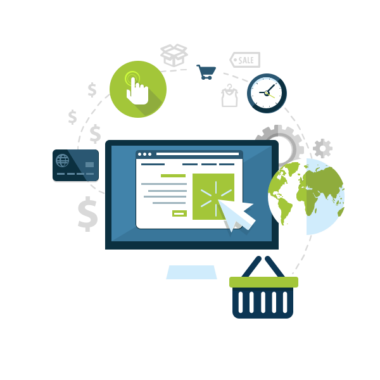 Conversion Rate Optimization
Conversion Rate Optimization (CRO) is improving the ratio of conversion of site visitors into actual customers. CRO also boosts in increasing sales, Click-through rates and other undefined goals without having to increase the amount of traffic coming to your website.
CRO or Conversion Rate Optimization is commonly used, effective and results-oriented strategies that are being increasingly used by businesses helping them to make their websites work smartly and bring an increase in the business revenue with its implementation. In conversion optimization services, an eclectic blend of highly effective techniques is used that helps in converting website visitors into actual leads or customers. CRO is dependent on a lot of factors, and these factors can be understood by analysing the data that shows which factors help in getting more leads, sales, and revenue. This way, the hard-earned money invested in the website offer amazing returns in no time.
You might be successful in bringing a lot of traffic to your website, but if visitors are not doing what you ultimately want them to do (such as buying a product, downloading a document, filling a form, subscribing to a service, etc.), all your efforts are basically going in vain.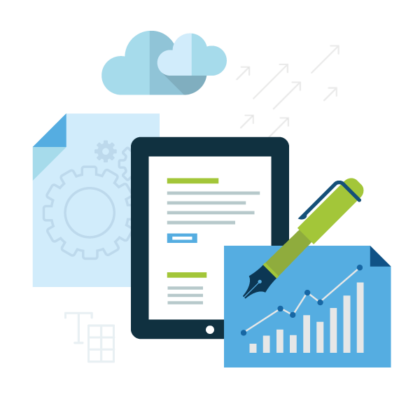 Conversion Rate Optimization (CRO) ensures that after catching customers' attention, you also succeed in making them perform the actions that are relevant to your business growth and sales. CRO practices involve various lead conversion strategies that collectively persuade or help users in performing the desired actions.
Keywords Research
Reaching target audience is half the battle won! We begin our work by selecting right keywords that help us driving more qualified leads, traffic, and sales to your website.
Improved User Experience
We deliver amazing user experience and help website attain pre-determined goals and ensure optimal effectiveness and revenue generation.
Web Usability Testing
We help to improve the performance of your website by using web usability testing to check the usability of the website and check its efficiency, memorability, learnability, satisfaction, and errors.
Landing Page Design 
We know that at the end of the day, conversions are significant and to give a boost to your website, our landing experts design a page that directs voluminous traffic. The purpose of this page is to attain goals like sales generation, new leads and more.
Multivariate Testing
An increase in revenue can be ensured by relying on multivariate testing. Sometimes the results from multivariate testing are simply astonishing, with an increase in revenue more by than 100 percent.
Call Tracking
With our call tracking services, we keep a tab on the results of our well-planned and put together marketing plans. This service also helps in mobile click-to-call tracking, keyword-level attribution and more that help us fine-tune our strategies to avail better results.
Analytics Tracking
We help you find out more about the visitors coming to your website. Analytics tracking help in bringing more qualified and appropriate visitors to the website thereby increasing the probability of visitors converting into serious leads or customers.
Conversion Funnel Analysis
If you wish to increase conversion rate, you will have to think beyond increasing visitor's traffic. If you want your visitors to act in the manner you want them to; you will have to analyze a lot of factors including, conversion rate, website usability analysis, aesthetics, copy, etc., to bring improvement in all these areas and attain the final goal.
Website Copy Analysis
For a website to serve its purpose, it is important that different elements that make up a website work need to work in perfect tandem. Analysing different aspects of a website help us in effective and critical optimization.
15+
Successful Digital Marketing Campaigns
Frequently Asked Questions
What Is CRO?
CRO, conversion rate optimization, is the process of creating an experience for your website visitors that'll convert them into customers. Conversions happen all over your website -- on your homepage, your pricing page, your blog, and of course, landing.
What is A/B testing?
A/B testing (sometimes called split testing) simultaneously pits a control version of a website against an experimental form. The experimental page has minor (and singular) changes in design elements such as call to action buttons, headers, color, or copy. A/B testing is different from multivariate testing as it maintains focus on a single element, whereas multivariate testing involves major design changes.The fundamental goal of A/B (and multivariate) testing is to achieve a higher conversion rate for a website.
With Dreams International, you can boost your conversion rate without burdening yourself or your marketing team with extra work. Our comprehensive evaluation and conversion optimization service looks at every aspect of website, examining its strengths and weaknesses and ultimately guiding you to strategies that make sense.
Ecommerce / Shopping Cart Applications
Content Management Systems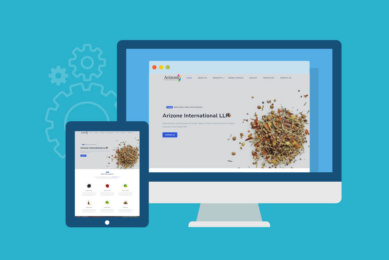 For creating this Website following Technologies were used: Photoshop, HTML, CSS, Javascript, PHP
Tell us about your project
Let us help you get your business online and grow it with passion
We can manage all aspects of an affiliate campaign for your business and know how to get affiliates motivated to sell your product. We know which affiliate networks are the best for your industry and we know how to build relationships that will lead to increased coverage of your product on these affiliate sites.