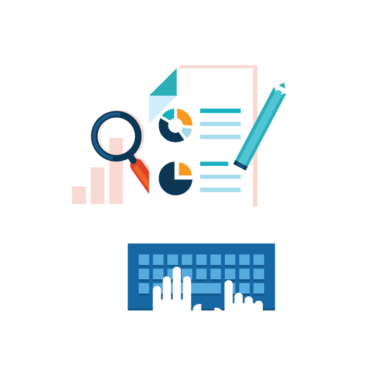 Search Engine Optimization
Search Engine Optimization is a methodology of strategies, techniques and tactics used to increase the amount of visitors to a website by obtaining a high-ranking placement in the search results page of a search engine (SERP)
Website creation is just one aspect of online identity. But promoting your business is very important. Promoting means listing your website at top positions on leading search engines like Google, Yahoo, Bing, AOL and other popular search engines. Search Engine Optimization (SEO) by dreams international is highly cost effective and best way to promote your business online. Quality traffic and Website popularity is guaranteed by us. Website promotion is the most significant step for online exposure of a business.
Dreams International aims for developing effective online marketing solution with our integrated approach of both design and internet marketing to harness full potential of complex internet. Our successfully tried methods of SEO service guarantees top rankings in search engines like Google, Bing, AOL etc. We also perform competitor website analysis so as to have good position in search pages. And guess what our SEO service is backed by 100% money back policy for failures due to any circumstances.
Development and targeted promotion of relevant and excellent content that helps you to achieve, improve and maintain the online presence of your website.
Make your content easily available to search engines. Our team is prepared to implement solutions to boost your rankings and enhance your performance.
A fundamental piece of any fruitful SEO methodology, how about we build your internal link profile to add noteworthiness to your page keywords recorded within search engines.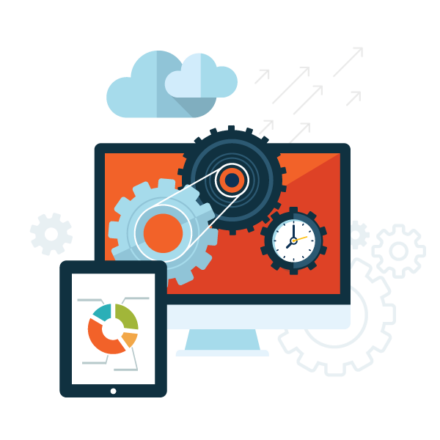 Popular search engines like Google and Bing etc. generates almost entire traffic of a website. If the web pages are optimized in an efficient way then the ranking of website in search pages is higher. Every website must be optimized so as to increase the visibility of the site and have higher position in search pages for various keywords.
Monthly Reports
We provide you with complete analytics of your website.Using google analytics monthly reports would be provided to you containing details such as Demographics, Browsers, Top ranking Keywords for your website and Reference websites.
Increase Google Ranking
Our SEO tactics makes sure that you rank higher for the specified keywords. Optimizations are done at various levels to make sure that you outrank your competitors.
White-hat Tactics
Our search engine experts optimizes your website for search engines using genuine methods only. We do not follow any wrong methods to outrank your website competitors which would result in penalizing your entire site from search engines.
Competitor Analysis
We identify your major competitors and come up with a strategy to beat the competition. We use some of the most expensive and industry leading softwares to perform this analysis. Doing this analysis helps us to understand where you stand against your competitors and come up with a better SEO strategy.
Keyword Research
Solid keyword & market research allows informed SEO strategy and lets us formulate realistic projections and predictions for the market you are in. We are not in the business of making reckless claims or promises that we can't keep.
Higher Traffic 
With the help of different techniques of SEO, their would be increase in traffic to your website, which will lead to the maximized inquiries to your business. Thus, it maximizes the business efforts and your ranking on Search Engine Result Pages
15+
Successful Digital Marketing Campaigns
Use of modern tools, technologies coupled with creative, innovative ideas and concepts from Dreams International team of professionals guarantees improved and better visibility for your website in the web environment.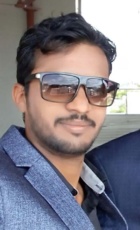 Rohit Gandhi
Managing Director
"Every single time we made a request or decided to make a change, they would give us valuable input. They're always very interested in the business and understanding our goals.They actually listened to what we were asking for and got the scope right on the first try. Their staff works well as a team and their business culture is customer-oriented.In addition to knowing our business really well, they're a really wonderful, open company.Their overall capabilities, from design to initial research, are phenomenal.They did a fantastic job deploying the new website, working with us on design, and achieving what we were looking for.Thank you Dreams International for such a beautiful website. Would surely recommend to friends and colleagues."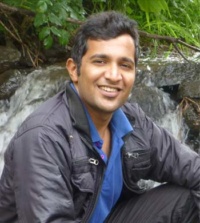 "Best Website Designer in pune. Just great all around. Easy to work with. On time. We got what we expected, if not even better. I feel like they were a good fit right from the beginning.They're very wise and logical and have a human touch to discuss ideas.I know companies that charge three, four, or five times the price, and they can't do what Dreams International did. They kept us on track, listened to us, took great notes, and shared the notes with us."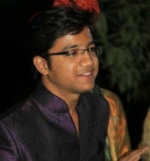 CA Nikunj Oswal
Partner at DPNP And Associates
"They are the premier web development company in Pune.They make the techy details easier for us to understand. They work well with all of our teams. Dreams International is very hands-on and listens to our requests, doing their best to deliver what we want. They're easygoing, and it's pleasant to work with them. They give us great advice.I am a very picky client, but can happily say that Dreams International can get it done.We were very happy with the relationship with Dreams International. They created visibility where there was none through various promotions and initiatives."
Tell us about your project
Let us help you get your business online and grow it with passion
We can manage all aspects of an affiliate campaign for your business and know how to get affiliates motivated to sell your product. We know which affiliate networks are the best for your industry and we know how to build relationships that will lead to increased coverage of your product on these affiliate sites.