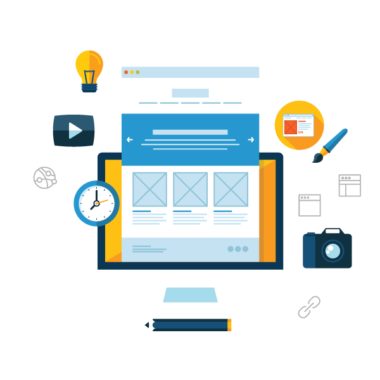 Website Design
Dreams International is an expert Website Design Company in Pune focused on delivering innovative, creative, responsive yet highly functional website design. We build websites that drive leads, engagement, and sales opportunities.
Our design process is persona driven taking user experience to heart. We employ analytics, personas, testing, and iteration to optimize website design. We focus on driving tangible results for our clients, and growing their brands online has enabled us to create long term relationships. Contact Us to see how we can become your partner for digital growth. Our websites are customized to fully satisfy your needs. More emphasis is laid on presentation which helps in representing your business positively and attractively.
Navigation is also made easy so it makes your website users to access all the pages with ease and simplicity. Design needs to be coupled with an understanding of its function with a view to serve business maintaining light weight web design. Effective design is a main area of expertise which we would rather implement than verbalize about. Design is very important constraint of any website.
Responsive Web Design
Responsive Web Design is a design philosophy which aims to develop and deliver an optimized website experience on devices with different widths and different resolutions.
Search Engine Friendly
Search engines doesn't always look at the website the way we do. We focus on building web pages such that they are structured similar for search engines and human visitors.
Domain Branded Email ids
It's all about building credibility, branding and trust, the perfect impression of your business to the outside world saving your business from negative effects of a free email.
State of Art Web Hosting
We offer Secure & Reliable Web Hosting for Your Website. Our web application accelerator, powered by Varnish Cache, ensures the maximum performance of your website at all times! You web server is powered by cpanel and state of art infrastructure.
Powerfull Website Analytics
Web analytics deliver data about your visitors and their behaviour which helps us to improve your website's performance and conversion rates. We use Google Analytics, Google Search Console, Bing Webmaster Tools for monitoring Search Engine data
Website Security & Maintenance
It is important to keep your website secure from malicious attackers. We ensure that your Website is protected against any security threats, backed up regularly, constantly monitored for any issues ensuring smooth functioning of the website.
15+
Successful Digital Marketing Campaigns
Frequently Asked Questions
I am unsure of what type of website design I like, please show me some samples of websites that you have developed.
Please view our portfolio section for examples of our website work completed for our clients. You may also like to view our vast range of functioning demo websites that display over 13,000 template designs which we could personalize for your website
I like a design from a third party template provider – can you develop my website using that template?
Yes we can work with templates from other suppliers, provided the templates are professionally developed. We have accounts with several popular providers, so we may be able to purchase your chosen template on your behalf.
Are the templates mobile user friendly (responsive)?
A growing number of the templates are built to be responsive where the webpages automatically adjust their appearance according to the screen size be it a large desktop screen or a small mobile phone. When viewing the live demo versions of the web designs, you can test how they look on smaller screens by reducing the width of your browser window, or better still view them on your mobile device.
What type of template customisation has an extra fee?
If you wanted to rearrange the size and position of elements on a page then this could require some effort in alterations to the coding and redesigning. As our package prices are set very low, we cannot absorb the cost of time in adjusting programming code then testing. We shall do our best to accommodate all your requests, but may need to quote an extra fee based on the complexity of the change.
Can I edit and maintain my website?
Yes you can. If the website design you choose is based on a Content Management System (CMS) such as Wordpress or Joomla, then you can edit, delete and prepare new pages yourself. For non CMS based websites, you need to understand HTML and PHP code.
There is so much choice amongst the web designs – can you help me make a decision?
Yes we can. Lime provides a free service in helping you find the most appropriate design. Simply fill in our questionnaire so we can understand your needs, then we shall provide you a short list with our recommendations,
Each project exhibits its own particular objectives, audience, and opportunities. Our way to deal with incredible undertakings starts with a time-tested process that finds and addresses the unforeseen.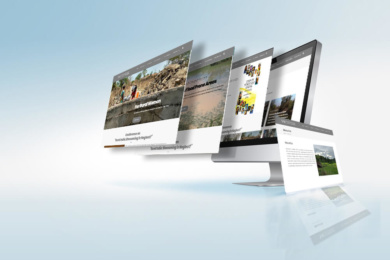 For creating this Website following Technologies were used: Photoshop, HTML, CSS, Javascript
Tell us about your project
Let us help you get your business online and grow it with passion
We can manage all aspects of an affiliate campaign for your business and know how to get affiliates motivated to sell your product. We know which affiliate networks are the best for your industry and we know how to build relationships that will lead to increased coverage of your product on these affiliate sites.