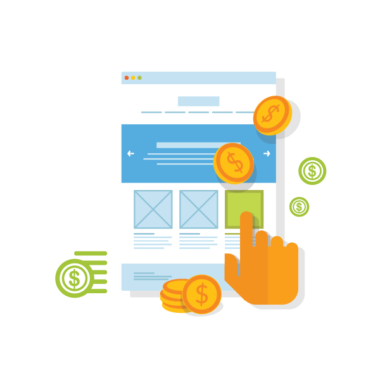 Google Adwords
Google Adwords has an instant impact and gives your brand a significantly bigger reach and exposure as a result of first page exposure on major search engines.
Google Adwords is the system Google has developed to assist you in marketing your products or services in the Google Search Engine, and its affiliate sites, via the use of a placed text ad that appears when people search for phrases related to your offering, this appears as a "sponsored link".
The system is a "pay per click" system, this means you can dictate where your ad appears through bidding for a series of phrases, but you only pay the amount you have bid for if someone clicks on your ad as a result of a web search, i.e. pay per click!
The ads take the format of a short text ad that includes a title line, two short descriptive lines and a URL link to a website or a specific website page.
The ad will appear on the page of results you decide you want to appear in. For instance page 1 of Google for a search result. The ads appear at the top and to the right of the organic search engine results. You can also pitch at what position on the page your ad will appear, through the amount you bid. Crudely this may mean the more you bid for a phrase, the higher your ad appears on page 1 of the Google Result.
Research shows us that 87% of web users do not scan past page 1 of search engine results. In addition, the higher your website appears on a page will result in more visitors to your website, as web users prefer to click on the ads/search results at the top of the page.
Paid Search Advertising
Earn a positive ROI through our PPC search advertising. Our team will help you in most targeted and cost effective form of advertising.
PPC Remarketing
Covert your important 'potential customers' into 'steadfast customers'. Our team will help you re-engage users who have expressed an interest in developing a strategy that will address every one of your issues.
Social Advertising
Whether you are selling a product or a service, you need to generate awareness about your brand. We will help develop a social advertising strategy aimed to meet KPIs and your targets.
Display Advertising
We offer individual display marketing strategies to expand brand exposure, engagement, and conversions. We will help you manage both direct response campaigns and brand awareness campaigns.
Video Advertising
We are specialists in internet advertising. Our team is prepared to help you get the upper hand by making video adverts that will expand your brand's essence.
Let us help you in creating ad campaigns on Google AdWords, Bing, LinkedIn, Facebook, Twitter, and YouTube.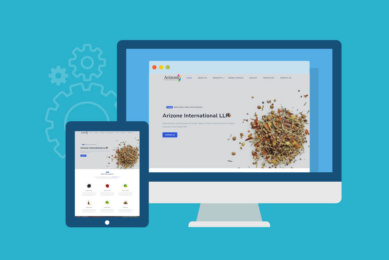 For creating this Website following Technologies were used: Photoshop, HTML, CSS, Javascript, PHP
17
Video Advertising Projects
141
Display Advertising Campaign
98
Successful PPC Remarketings
315
Social Advertising Projects
Tell us about your project
Let us help you get your business online and grow it with passion
Contact us today and get maximum returns of your investments.
"Every single time we made a request or decided to make a change, they would give us valuable input. They're always very interested in the business and understanding our goals.They actually listened to what we were asking for and got the scope right on the first try. Their staff works well as a team and their business culture is customer-oriented.In addition to knowing our business really well, they're a really wonderful, open company.Their overall capabilities, from design to initial research, are phenomenal.They did a fantastic job deploying the new website, working with us on design, and achieving what we were looking for.Thank you Dreams International for such a beautiful website. Would surely recommend to friends and colleagues."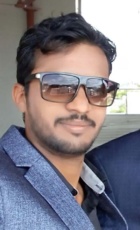 Rohit Gandhi
Managing Director
"Best Website Designer in pune. Just great all around. Easy to work with. On time. We got what we expected, if not even better. I feel like they were a good fit right from the beginning.They're very wise and logical and have a human touch to discuss ideas.I know companies that charge three, four, or five times the price, and they can't do what Dreams International did. They kept us on track, listened to us, took great notes, and shared the notes with us."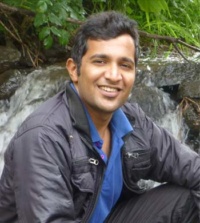 "They are the premier web development company in Pune.They make the techy details easier for us to understand. They work well with all of our teams. Dreams International is very hands-on and listens to our requests, doing their best to deliver what we want. They're easygoing, and it's pleasant to work with them. They give us great advice.I am a very picky client, but can happily say that Dreams International can get it done.We were very happy with the relationship with Dreams International. They created visibility where there was none through various promotions and initiatives."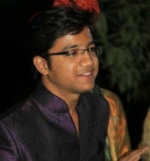 CA Nikunj Oswal
Partner at DPNP And Associates