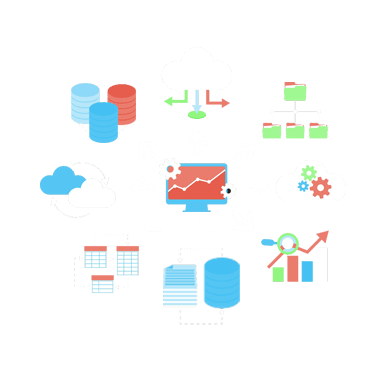 Website Hosting
Web Hosting or internet hosting is a service to make websites accessible to entire globe over the internet.
A. Web hosting is one of the most critical factors responsible for the powerful and smooth performance of a website and thus the success of an online business. Web hosting or internet hosting is a service to make websites accessible to entire globe over the internet. Each website whether static or dynamic i.e. database driven would require efficient web hosting for smooth performance over the internet.
Various factors that affect your website in one or the other way includes response times, up time, download speeds etc. which are very crucial for a successful run over the internet. Organizations classified as "web hosts" allow space on their server along with internet connectivity for hosting of the website on the "world wide web". The provision of space can either be through servers owned by web hosts or through collocation.
Linux Shared Hosting
Linux hosting is a type of hosting using the operating system called Linux on the server. Linux is a Unix-like operating system provided as a free, open source choice. it is the most popular open source operating systems on the market.
Windows Shared Hosting
Windows hosting uses Windows as the servers' operating system and offers Windows-specific technologies such as ASP, .NET, Microsoft Access and Microsoft SQL server (MSSQL).
Cloud Hosting
Cloud hosting services provide hosting for websites on virtual servers. It follows the utility model of computing in that it is available as a service rather than a product. One can use service as much as they need, depending on the requirements of their website, and they will only pay for what they use.
Reseller Hosting
Reseller hosting is a form of web hosting wherein the account owner has the ability to use his or her allotted hard drive space and bandwidth to host websites on behalf of third parties. The reseller purchases the host's services wholesale and then sells them to customers, possibly for a profit.
Managed Servers
Managed hosting is an expanded dedicated hosting service in which the web host manages servers for their clients. Managed hosting is ideal for companies that don't have an internal IT staff, or want to free up their IT staff to focus on other tasks.
Dedicated Servers
Dedicated hosting service, dedicated server, is a type of Internet hosting in which the client leases an entire server not shared with anyone else. This is more flexible than shared hosting, as organizations have full control over the server(s), including choice of operating system, hardware, etc.
Virtual private server (VPS) is a virtual machine sold as a service by an Internet hosting service. A VPS runs its own copy of an operating system, and customers may have superuser-level access to that operating system instance, so they can install almost any software that runs on that OS. For many purposes they are functionally equivalent to a dedicated physical server, and being software-defined, are able to be much more easily created and configured. They are priced much lower than an equivalent physical server.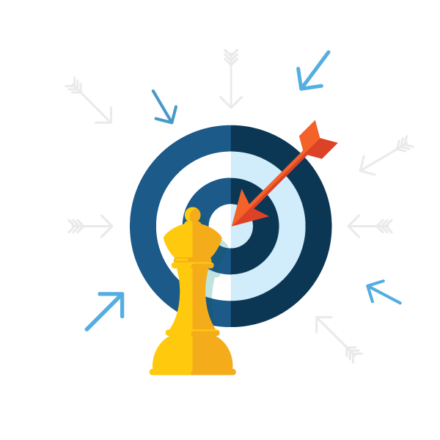 Frequently Asked Questions
Can i keep my domain name when i change hosts?
One pressing concern for site owners when choosing a new webhost is whether or not their domain will function at the new host. The answer is yes, with a change of the DNS the domain will work with any host. We do recommend registering your domain names through a dedicated registrar such as Moniker or Namecheap and not through your hosting company however, as it can save you a fair amount of headache when switching hosts.
What is dedicated hosting?
Dedicated hosting is a form of hosting where a person leases an entire server for their personal use. This differs from shared hosting where you share a server with many other web host customers. A dedicated hosting plan offers much greater flexibility than shared plans, as you are free to choose operating system, hardware, etc. Most hosts that offer dedicated hosting will also generally offer server administration for an additional fee.
Is VPS hosting cheap?
Generally speaking, VPS hosting is a little more expensive than shared hosting, but significantly less expensive than dedicated server hosting.
Can I host WordPress on shared hosting?
Yes. Because of its popularity, most shared hosting providers are well-equipped to handle a WordPress blog. Many even offer a simple one-click installation script, allowing you to get set up with a new WordPress site very quickly.
Use of modern tools, technologies coupled with creative, innovative ideas and concepts from Dreams International team of professionals guarantees improved and better visibility for your website in the web environment.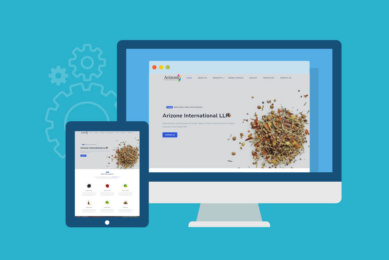 For creating this Website following Technologies were used: Photoshop, HTML, CSS, Javascript, PHP
Tell us about your project
Let us help you get your business online and grow it with passion
We can manage all aspects of an affiliate campaign for your business and know how to get affiliates motivated to sell your product. We know which affiliate networks are the best for your industry and we know how to build relationships that will lead to increased coverage of your product on these affiliate sites.