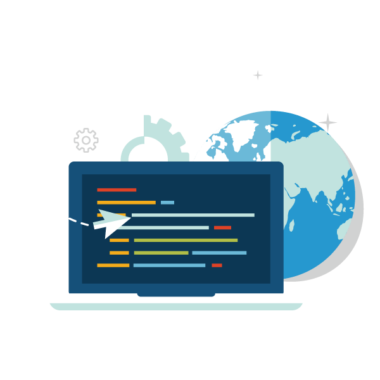 Web Application Development
Web Application Development is the creation of application programs that reside on remote servers and are delivered to the user's device over the Internet.
Web Applications are dynamic web sites which typically allows users to login, view and manage content. Its combined with server side programming which provide functionalities such as interacting with users, connecting to back-end databases, and generating results to browsers. It helps your clients to access and connect with you easily without any errors and easy processes to use the system. Web application Development helps you to grow your productivity and keeps you socially engaged with your clients too.
Dreams International helps you to manage your business effectively in the world of internet using web application development. Whether you wish to hire the expert team in technologies like NET, PHP, Objective-C, Java, C++, who can help you create the effective application which reduces your paper based work or repetitive work, then dreams international's team is here to help you. We can take your product or idea from concept to completion, allowing us to innovate and help your business reach new heights.
Easy Maintenance
With web application development you can comfortably have accounts managed by having buyers to access limited part of your web application which will make the whole experience more interactive.
Saves Money
Web Apps are available free on different web browsers of any device, hence to be downloaded or installed from app stores like google play and iOS is not needed. Therefore it reduces cost and saves money.
Boosts Business
Web Application Development helps you to spend less time on talking to customers over the phone, eliminate printed materials and allow users to update their own details.
Accessible anywhere
Unlike traditional applications, web systems are accessible anytime, anywhere and via any PC with an Internet connection. This puts the user firmly in charge of where and when they access the application
Easy To Customise
The user interface of web-based applications is easier to customise than is the case with desktop applications. It makes easier to update the look and feel of the application or to customize the presentation of information to different user groups.
Easy Installation
Once a new version or upgrade is installed on the host server all users can access it straight away and there is no need to upgrade the PC of each and every potential user.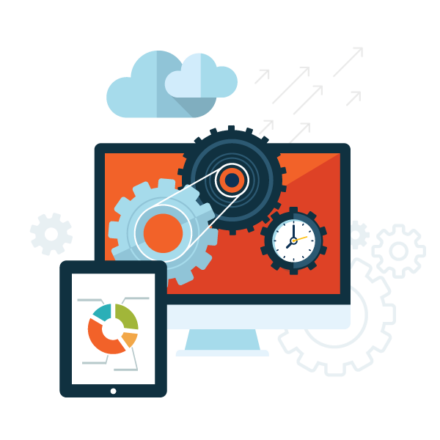 Examples Of Web Application Development
Some of the examples for Web Application Development are Online Banking, Social Networking, Online Reservations, ecommerce / Shopping Cart Applications, Interactive Games, Online Training, Online Polls, Blogs, Online Forums, Content Management Systems, etc.
Use of modern tools, technologies coupled with creative, innovative ideas and concepts from Dreams International team of professionals guarantees improved and better visibility for your website in the web environment.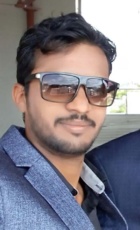 Rohit Gandhi
Managing Director
"Every single time we made a request or decided to make a change, they would give us valuable input. They're always very interested in the business and understanding our goals.They actually listened to what we were asking for and got the scope right on the first try. Their staff works well as a team and their business culture is customer-oriented.In addition to knowing our business really well, they're a really wonderful, open company.Their overall capabilities, from design to initial research, are phenomenal.They did a fantastic job deploying the new website, working with us on design, and achieving what we were looking for.Thank you Dreams International for such a beautiful website. Would surely recommend to friends and colleagues."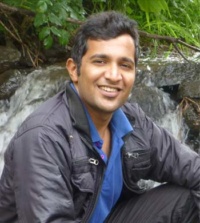 "Best Website Designer in pune. Just great all around. Easy to work with. On time. We got what we expected, if not even better. I feel like they were a good fit right from the beginning.They're very wise and logical and have a human touch to discuss ideas.I know companies that charge three, four, or five times the price, and they can't do what Dreams International did. They kept us on track, listened to us, took great notes, and shared the notes with us."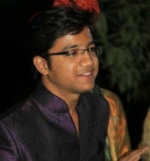 CA Nikunj Oswal
Partner at DPNP And Associates
"They are the premier web development company in Pune.They make the techy details easier for us to understand. They work well with all of our teams. Dreams International is very hands-on and listens to our requests, doing their best to deliver what we want. They're easygoing, and it's pleasant to work with them. They give us great advice.I am a very picky client, but can happily say that Dreams International can get it done.We were very happy with the relationship with Dreams International. They created visibility where there was none through various promotions and initiatives."
Tell us about your project
Let us help you get your business online and grow it with passion
We can manage all aspects of an affiliate campaign for your business and know how to get affiliates motivated to sell your product. We know which affiliate networks are the best for your industry and we know how to build relationships that will lead to increased coverage of your product on these affiliate sites.