Website Importance In Business
Website Importance In Business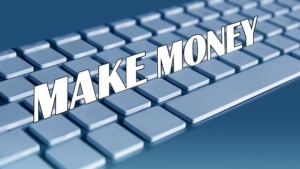 To have a Website for a business (either small or big business) is very beneficial for the business owner. Almost 78% of adults worldwide spend much time on surfing online. Hence, Website for a business is the biggest and best marketing tool which will help them to grow and have more profits.
Accessibility to Website:
A Website for any business makes that business look professional and stand out to local customers. It would be accessible 24/7 to the customers. Search engines can also help a customer to find your business in your locality.
Effective Marketing with Lasting Value:
It is the most affordable marketing for a business as you have it forever and it continues to work for your forever. For instance, if an ad is given in a newspaper that would be neglected by the readers but creating a website will make your business enhanced and with the help of inbounds, your business will get the potential customers.
Communication and Sales:
Connecting with your potential customers is way easier in digital marketing. The sale of your product or the request for a demo is possible at any time using websites. A customer is not restricted to your business timings and can have access to multiple options for the products or services you provide in your locality o anywhere worldwide. By providing a map on your website can help the customer to locate you easily.
Conclusion:
Therefore, it helps a business to grow digitally using website. With the help of the website, you can make your business a brand.
About us and this blog
We are a digital marketing company with a focus on helping our customers achieve great results across several key areas.
Request a free quote
We offer professional SEO services that help websites increase their organic search score drastically in order to compete for the highest rankings even when it comes to highly competitive keywords.
Subscribe to our newsletter!
It does not matter what business you pursue but without it's digital…